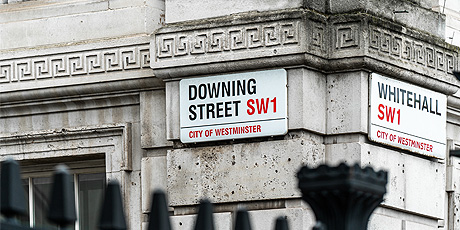 The Foreign Affairs Committee publishes written evidence from a second whistleblower, Josie Stewart, Head of Illicit Finance in the Foreign, Commonwealth & Development Office (FCDO). Her evidence largely backs that of Raphael Marshall. 
The Foreign Affairs Committee will hold an evidence session at 16.00 today with Sir Philip Barton, Permanent Under-Secretary at the FCDO and Nigel Casey, Director of the FCDO's Afghanistan, Pakistan and Iran Directorate.
The whistleblower states that it was "widespread 'knowledge' in the FCDO Crisis Centre that the decision on Nowzad's Afghan staff came from the Prime Minister". Ms Stewart says that she does not find "credible" Sir Philip's explanation for having given "inadvertently inaccurate answers" to the Committee about this matter: "I have tried to imagine but cannot conceive of any way this could have been an honest mistake".
7 December 2021: Sir Philip told the Committee that he was "not aware of the decision making" on the Nowzad case.
17 January 2022: Sir Philip told the Committee that he had no reason to believe that FCDO staff attributed the decision to the Prime Minister, and that Nigel Casey had not received emails on this matter.
26 January: The Committee published an email from a senior official referring to "the PM's decision" on Nowzad, copied to Nigel Casey.
27 January: Sir Philip apologised for "inadvertently inaccurate answers", stating that Nigel Casey had been busy that day and did not remember the email.
27 January: The BBC published further emails showing that Nigel Casey wrote an email about asking "Number 10" for input on the case.
Ms Stewart states that she believes both Sir Philip and Lord Ahmad of Wimbledon misled the Committee on the question of when Nowzad staff were included in lists of those to be evacuated if space became available. She states: "Nowzad staff were included as a late addition only in response to this 'PM decision.' This occurred against the previous judgement of officials. I do not find it credible that Philip Barton, or those who drafted his letter dated 17 January 2022, would not have been aware of this."
The whistleblower also backs Raphael Marshall's account of the chaos around selecting vulnerable Afghans for evacuation, stating that the "prioritisation was based on who happened to open or forward which random email". She says that "there was no clear tasking, no system for recording decisions or actions, no system for handovers between shifts". She states that she was initially told, as a former Department for International Development staff, that she could not help due to incompatible IT.
Ms Stewart says that "the only urgency I ever saw injected into managing correspondence was when the previous Foreign Secretary undertook that FCDO would reply […] to all MPs who wrote in […] [and we] were all required to focus solely on identifying and opening emails from MPs. This was purely in order to enable the Foreign Secretary to say that all emails from MPs had been read."