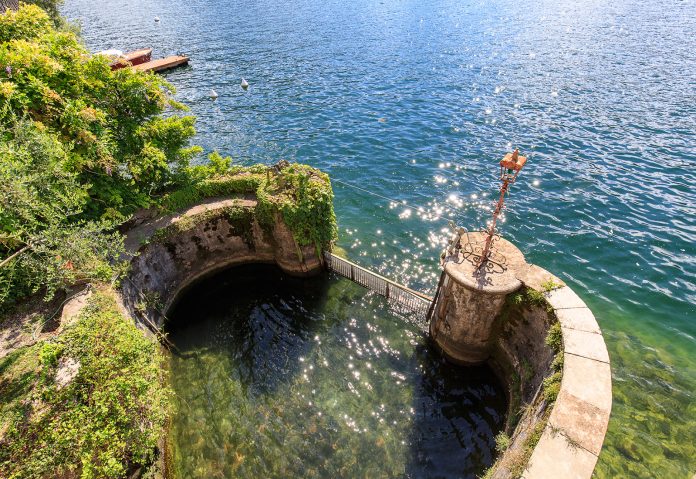 It's not often that you browse through real estate pages feeling a nostalgia rushing through your insides and tugging at your heart strings, but that's exactly what happens when I find myself digging through the property inventory of Lionard (specialists in big empty Italian castles for sale). This can't be right… I say to myself as I click through rooms with incredible art nouveau glasswork, original frescoes and staircases out of a Fellini film. Looking more like museums than holiday homes for sale, it's hard to believe these properties even make it onto the public market.
I chose to narrow my search and go imaginary house hunting around Lake Como, the iconic retreat for both the artistic and aristocratic elite since Ancient Roman times, peppered with palaces, villas and cultural gems. Often referred to as an unpretentious version of the French Riviera, Lake Como has certainly managed to keep it old school despite the steady stream of Hollywood royalty bringing attention to its shores. These property books give us a glimpse into the lake's mansions of the Gilded Age, frozen in time and looking for new owners.
Refuge of a Bohemian Muse
A 7 bedroom dream house heart of Como, a few meters away from the lake…
The villa sits in a park of 2,600 square meters with beautiful centuries-old trees and a glasshouse complete with its original furnishings.
See what I meant by "time capsule"….
I'm just so curious about who lived here, what their lives were like, why they're selling? Of course that's the kind of information you're only privy to on a visit with the realtor… (if he or she is good at sharing secrets).
Now check out these bedrooms…
The house is listed at "5 to 10 million" euros. Tour the rest of the house here.
The Contessa's Art Nouveau House on the Hill
Built in 1910, commissioned by Belgian Countess Nelly Pierheard, this four bedroom house on the hill has views stretching from Milan to Lake Como and the whole Alpine area…
Oh and it's an art nouveau dream…
The contessa's Lake Como house has an asking price of € 2.700.000. See the property here.
A Boathouse fit for a Queen
They call this one a "pied dans l'eau" villa (a feet-in-the-water villa) for obvious reasons. It was owned by several aristocratic families over the 19th century.
You gotta love those bubble gum pink chairs…!
Sorry, this one is price upon application. Keep dreaming here.
Oh the Garden Parties we would have…
This property was built in the early 1900s for an important German tycoon, who fell in love with the region. Later, German Chancellor Konrad Adenauer fell in love with it too and bought it as his summer home.
The 8 bedroom villa comes with a 25,700m2 park, where there are centuries-old trees and several species of flowers from all around the world are planted. This property's outdoors are also home to a steam bath, a marble swimming pool and two glasshouses.
You almost hear the echoes of the glamorous garden parties that once took place here….
This one's price tag is also from 5 to 10 million.
 Palazzo on the Lake
This villa dates back to the early 1700s, commissioned as a summer home by the forefather of a powerful Milanese family.
The main villa has been restored over the years, but there is still parts of the building that need to be renovated. In order to keep find this extensive property a new owner, Lionard reckons the property would do best as a hotel or events space.
It's on the market for € 3.000.000. 
I invite you to get emotional while browsing the property listings of Lionard Luxury Real Estate. And see more big empty castles here.