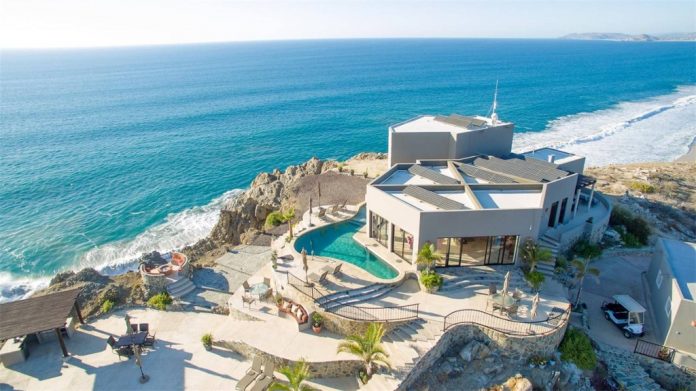 arth Day was established in 1970 by U.S. Senator Gaylord Nelson as a time to commemorate the natural environment and to raise awareness of its fragility and the need for its conservation. While its creation was triggered by concern over a massive oil spill in California's Santa Barbara Channel in 1969, Earth Day has grown to become a global day of observance that is commemorated on April 22 in many different nations and in many different ways. To commemorate Earth Day 2018, Luxury Defined pays a visit to several eco-friendly properties worldwide. Aesthetically pleasing and constructed with the environment in mind, these beautifully designed homes include such energy, water, and cost-cutting features as solar panels, geothermal systems, and rainwater collection used for irrigation—certain to appeal to any earthling who does not take the planet for granted.
Sugar Water
St. James, Barbados
Cutting-edge environmental design meets Caribbean chic at this estate overlooking the third fairway of the Apes Hill golf club in St. James, Barbados. Sugar Water is an energy- and water-efficient net-zero villa which incorporates sustainably sourced materials into its intelligent, sophisticated layout. This stunning 4,634-square-foot villa, with an additional 3,225-square-foot lower level, features four en suite bedrooms, an open-concept kitchen, stylish living and dining areas, as well as a covered outdoor sitting area. LED lighting throughout creates ambience while ensuring energy efficiency. Designed to the same environmental standards, the grounds have been landscaped with edible plants and organic materials, and include such amenities as a large heated pool and a wine cave built into the cliff face.
Arriba de la Roca
Los Cerritos, Mexico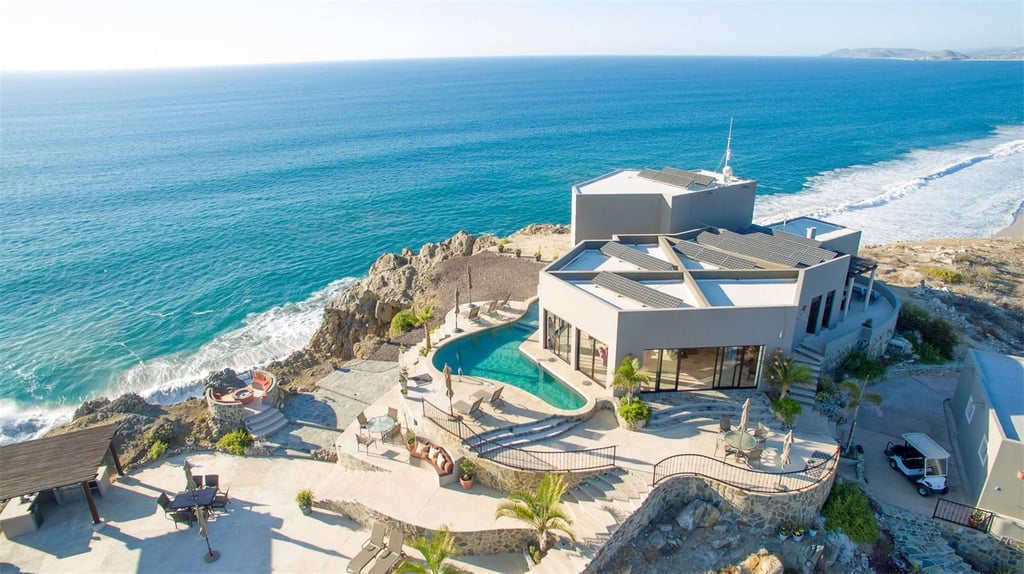 Arriba de la Roca is perched on a clifftop high above the Pacific Ocean with 360-degree sea and mountain views. This fully sustainable contemporary villa just outside Cabo San Lucas was built using local materials and resources. The interiors and walkways are finished with stone harvested from the nearby Sierra de la Laguna mountains. It is also 100 percent solar powered. The living spaces are designed around a huge open-plan kitchen, living room, and dining room with wraparound glass windows and doors, and a floor-to-ceiling flagstone fireplace. Each of the home's four en suite bedrooms has a private patio with unobstructed ocean vistas. The living spaces open to stone terraces with an alfresco dining area, a built-in lounge with fire pit, and a swimming pool overlooking the beach.
Jewel of the Reef
Queensland, Australia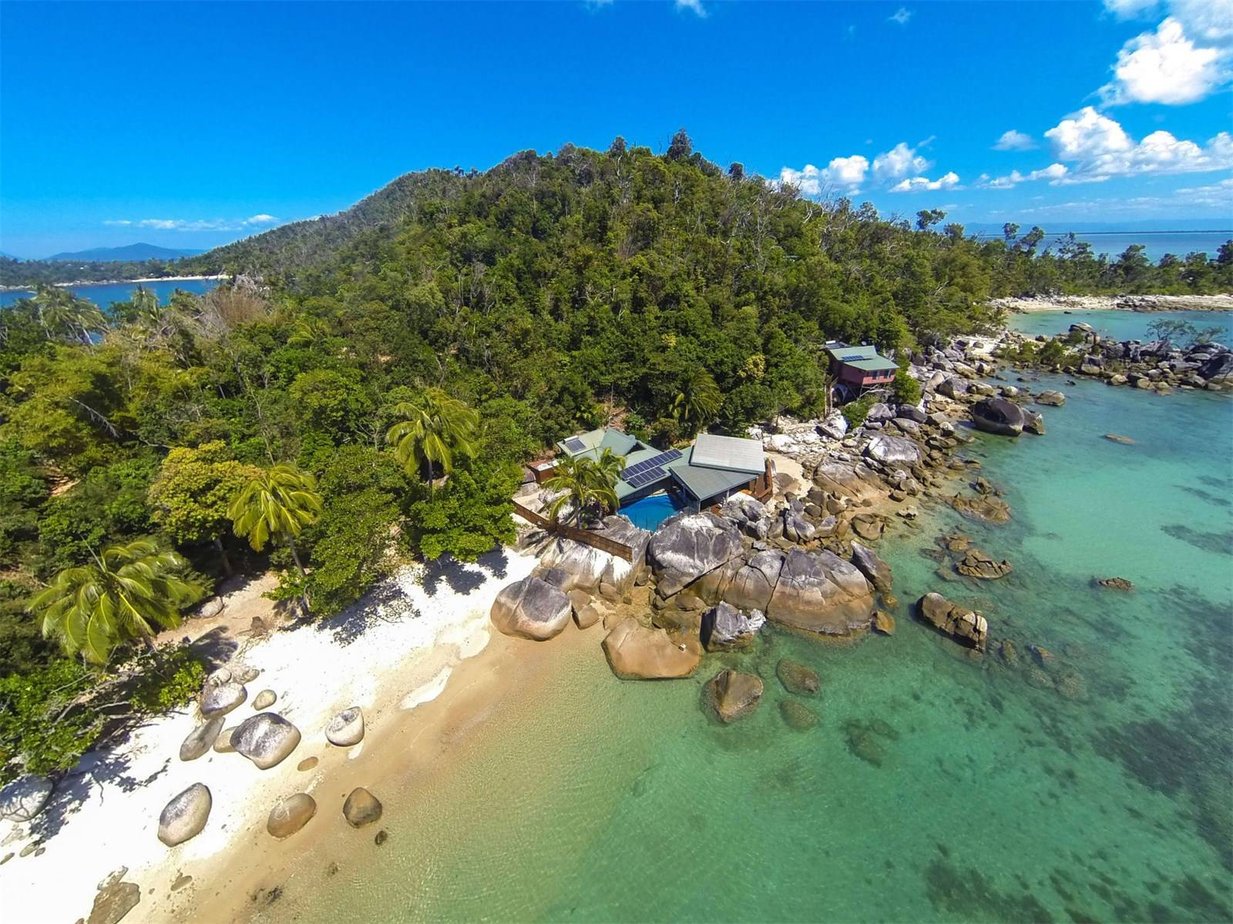 Jewel of the Reef, a tropical hideaway on Bedarra Island, off the coast of Northern Queensland, is perched on nearly an acre of white-sand beach and coral seafront. The open-plan villa has been carefully designed to make the most of the breathtaking island and ocean views. The contemporary living spaces lead out to a 1,600-square-foot covered deck floating above a natural granite tidal pool. The self-contained caretaker's residence is completely sustainable with 100 percent solar power. Other earth-friendly features include a natural spring and captured rainwater system. Located only 2.5 miles from the Australian mainland, between the cities of Townsville and Cairns, Bedarra Island is a world away, yet has the convenience of city life on its doorstep.
Shining Hand Ranch
Ashland, Oregon
Shining Hand Ranch was inspired by the Native American spirituality that characterizes its 700-acre setting in the foothills of Oregon's Siskiyou and Cascade mountain ranges. Completed in 2016, the 8,880-square-foot residence was handcrafted to echo the organic flow of nature. Visitors cross the home's threshold on a granite floor reminiscent of a riverbank; above, a blue-stone tiled ceiling reflects the color of the open sky. From the arched mahogany front doors, framed by copper tree sculptures, to the geothermal heated floors and the solar-powered indoor pool, the home's architecture and amenities not only honor nature but function in concert with it.
Norman Ridge Farms
Vermontville, New York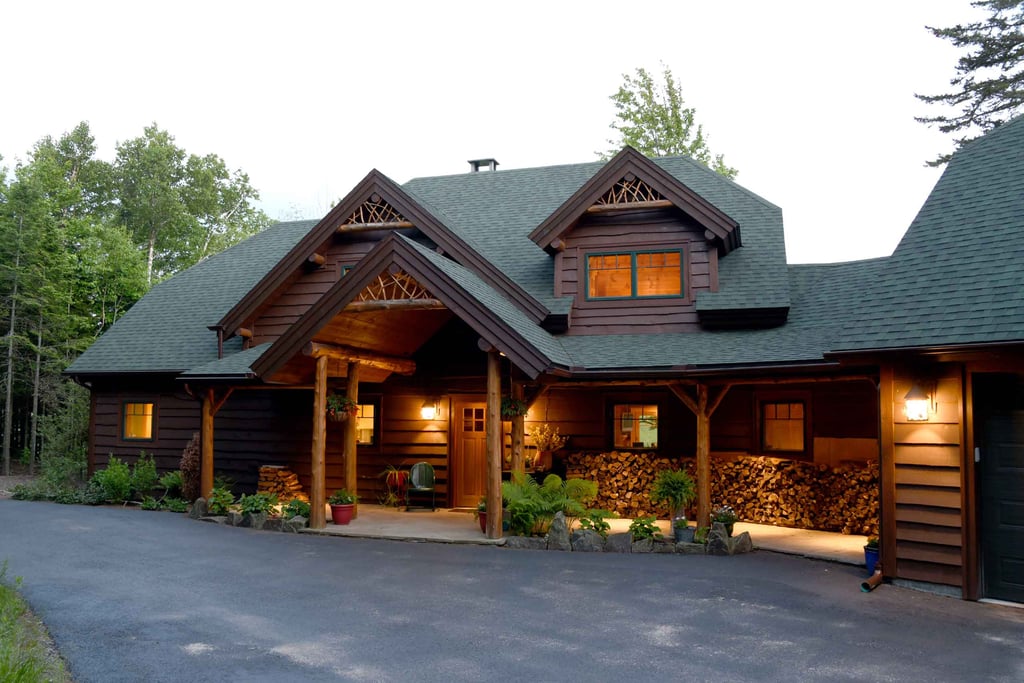 Norman Ridge Farms is one of the most unique combination farm and residential properties in the High Peaks and Tri-Lakes region of the Adirondacks. The 483-acre estate has a high plateau setting with excellent soil and drainage, well-suited for agriculture or grazing. A portion of the property has a mature forest and a well-designed trail system for year-round recreation. Built in 2013, the 3,000-square-foot post-and-beam-style main residence is Energy Star certified. Solar power was added in 2015. The property also includes a three-bedroom farmhouse, several farm buildings, and three wells. Norman Ridge Farms enjoys an exceptional private setting within easy reach of Lake Placid and Adirondack Regional Airport.
Casa Chorro
Guanajuato, Mexico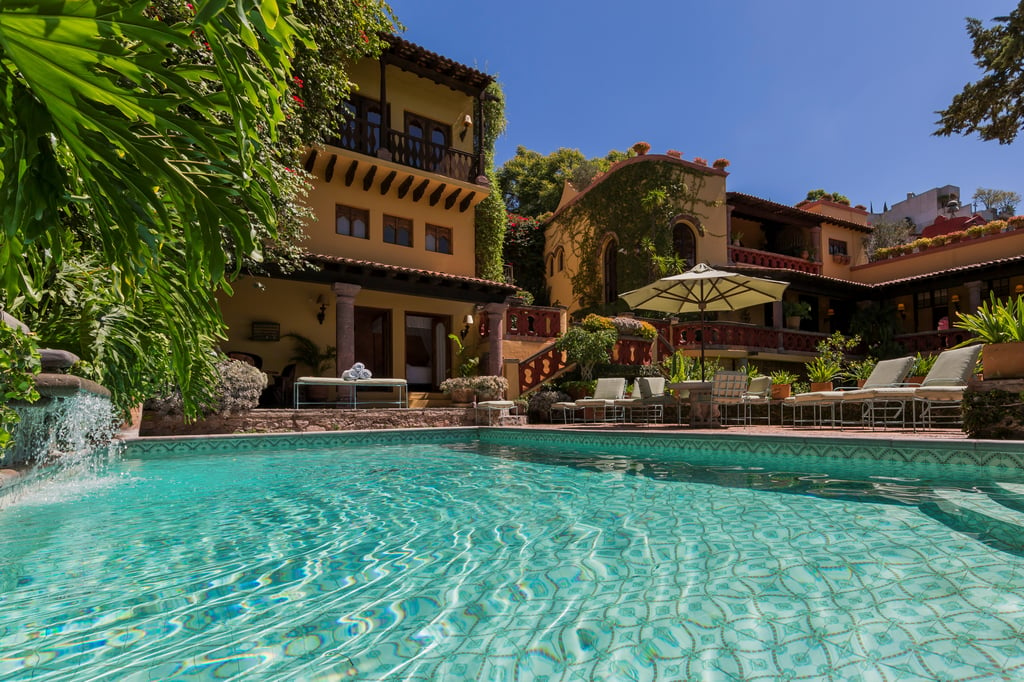 One of San Miguel de Allende's most distinguished properties, Casa Chorro is a stately Spanish Colonial estate securely ensconced within the walls of its own park with panoramic views of San Miguel, the valley, and the Picacho mountain range. Encompassing 9,278 square feet, the terraced compound occupies one of the largest private parcels of land in old town. The property echoes a bygone era of elegance with outstanding construction, masterfully crafted materials, and state-of-the-art amenities, including advanced solar system technology, which provides electricity and hot water off the grid. The three principal structures comprise a two-suite main residence; a five-suite guesthouse; and a contemporary dwelling with a gym and spa, and a second-floor guest suite. Casa Chorro's grounds are enhanced with fountains and water features, a swimming pool, and a traditional Troje cottage and meditation garden.